Bee Guard Honey+ Tall
$29.99 USD
Bee Propolis filled raw honey to boost immunity and overall health. 
Bee propolis is a resinous mixture that honey bees produce to seal their hive. It contains over 300 natural compounds that include, amino acids, polyphenols, essential oils and bee pollen. Antimicrobial and Antioxidant Properties
Protects against virus and bacterial infection.
Act as a natural anti-inflammatory agent.
Powerful antioxidant to help boost immunity.
Sourced from nature and made my the strong honey bee. 
Truly therapeutic honey that soothes a sore throat. 
Propolis used in Bee Guard Honey+ is collected by bees from over 250 wildflowers and trees and harvested from hives located in a pesticide-free Canadian environment. 
Bee Guard Honey+ Tall Product Information
Add to your favorite tea or breakfast oats.
Delicious straight off the spoon.
Add to your favorite shake or smoothie.
Enjoy a spoon of Bee Guard honey to coat and soothe a sore throat. Take 1 tsp. of Bee Guard and swallow slowly so that the honey coats and soothes the throat for natural relief.
Regular 330 g / 7.8 fluid oz bottle and Tall 700 g / 16.9 fluid oz. bottle. Serving size, 1 teaspoon (10 g). Servings per regular bottle, 33. Servings per tall bottle, 70.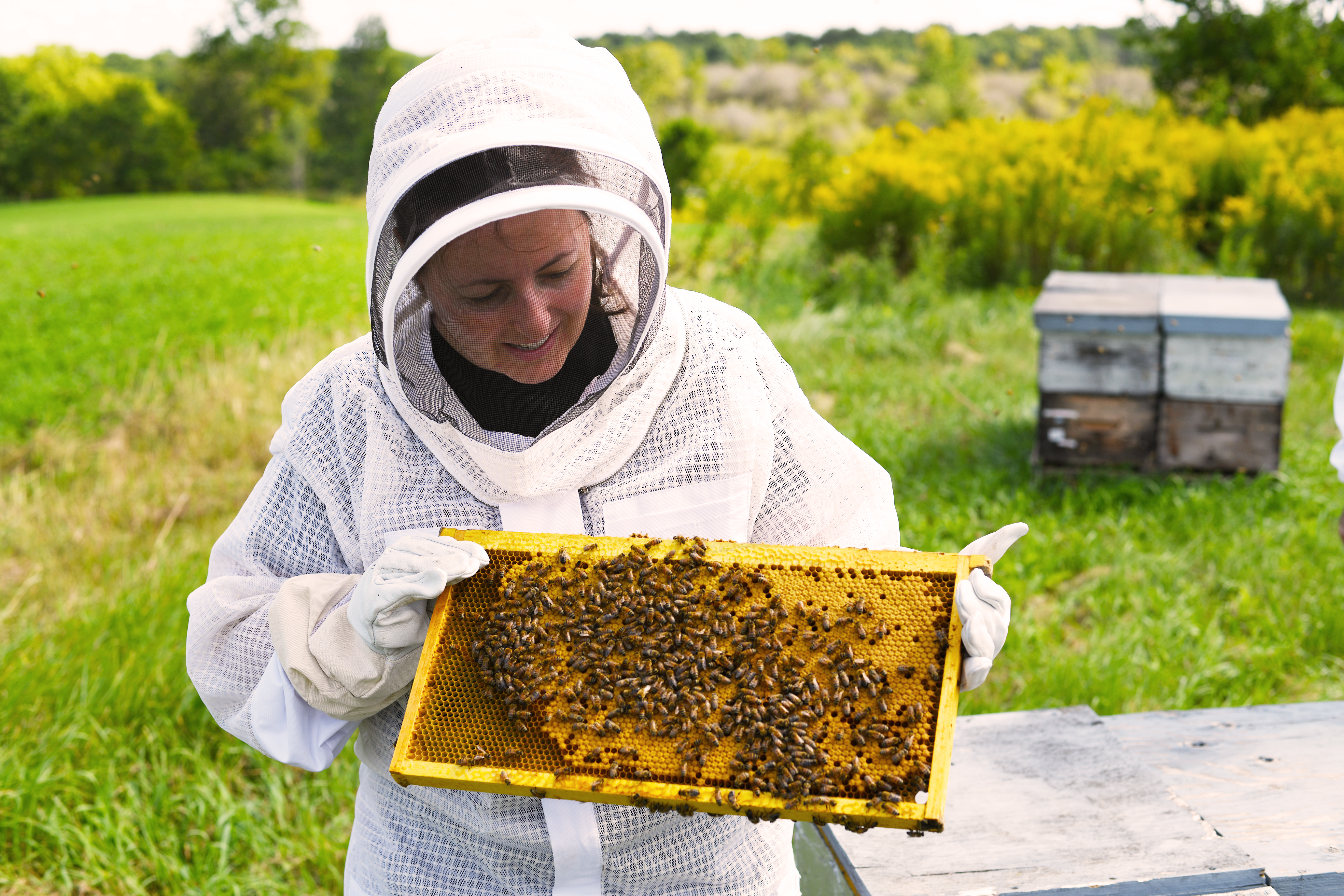 From Our Hives to Your Table
NutraBee™ products are made with organic and raw, unprocessed Canadian honey using USDA and OPCC/Pro Cert Canada certified organic herbs for the highest quality products for the whole family.
Watch the Video