Turmeric Honey+ Blend
$24.99 USD
Turmeric Honey+ is a functional food.
Organic turmeric numerous healthy compounds, including potent curcumin, vitamin B6 and C, iron, manganese, magnesium and potassium. Combined with with organic honey that contains contains B-complex and C vitamins, and minerals (potassium, calcium) makes Turmeric Honey a functional food. 
Fights inflammation.

Effective anti-inflammatory compounds.

Contains antioxidant properties. 

Boost skin health. 

 Joint relief.
Turmeric Honey+ Blend Product Information
Add to warm water for a warm drink.
Delicious straight off the spoon.
Add to your favorite shake or smoothie.
For a quick and easy smoothie, add 1 cup of your favorite fruits, 1 tsp. of Turmeric Honey, and 1 cup of your favorite milk for an instant protein smoothie.
Regular Size: 300 g / 10.58 oz. Serving size, 1 teaspoon (10 g). Servings per bottle, 30.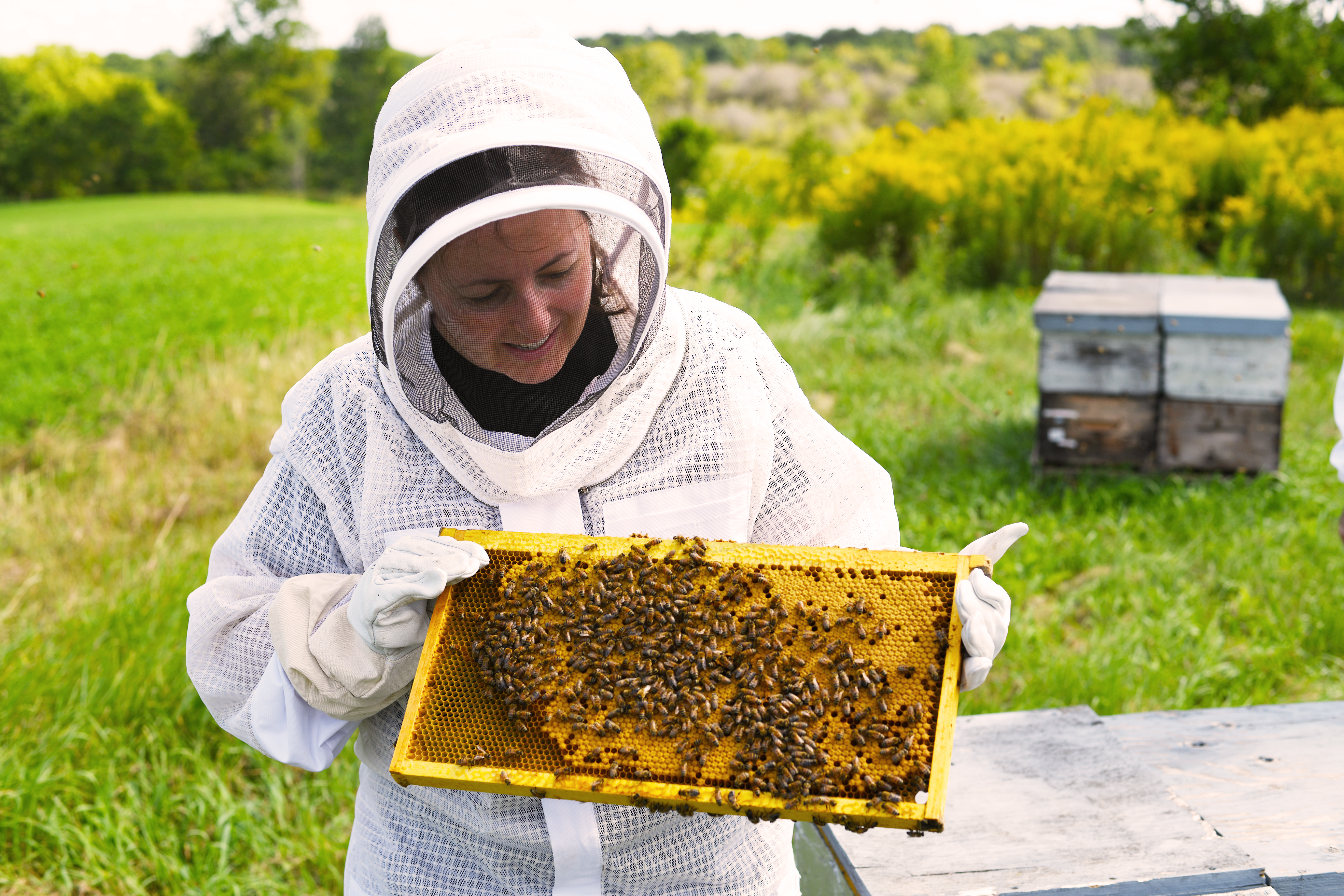 From Our Hives to Your Table
NutraBee™ products are made with organic and raw, unprocessed Canadian honey using USDA and OPCC/Pro Cert Canada certified organic herbs for the highest quality products for the whole family.
Watch the Video