Royal Jelly Honey+
$26.99 USD
Royal jelly is all natural support to fuel the brain and body. 
Nutrient-rich, fresh royal jelly contains B-complex and C vitamins, and a broad spectrum of amino acids, trace minerals, proteins, essential fatty acids and enzymes. Combined with organic honey that contains contains B-complex and C vitamins, and minerals (potassium, calcium) makes Royal Jelly Honey+ a superfood. 
Natural memory support.
Antioxidant properties.
Anti-inflammatory effects. 
Healthy skin.
Digestive Support.
Energy and vitality. 
Immune booster.
Fresh royal jelly is difficult to find, as without refrigeration and careful processing, the nutrient value of royal jelly degrades within 48 hours after harvest. We use only fresh Royal jelly in all of our products.
Royal Jelly Honey+ Product Information
Add to warm water for a sweet drink.
Delicious straight off the spoon.
Add to a shake, smoothie or tea.
Try this nourishing royal jelly honey mask. Use 1 or 2 times per week. After cleansing, apply 1 tsp. of Bee Beautiful in an even layer of over the face and neck. Leave mask on for 10 minutes, then rinse off with warm water. Pat dry.
Regular Size:300 g / 10.58 oz. Serving size, 1 teaspoon (10 g). Servings per bottle, 30.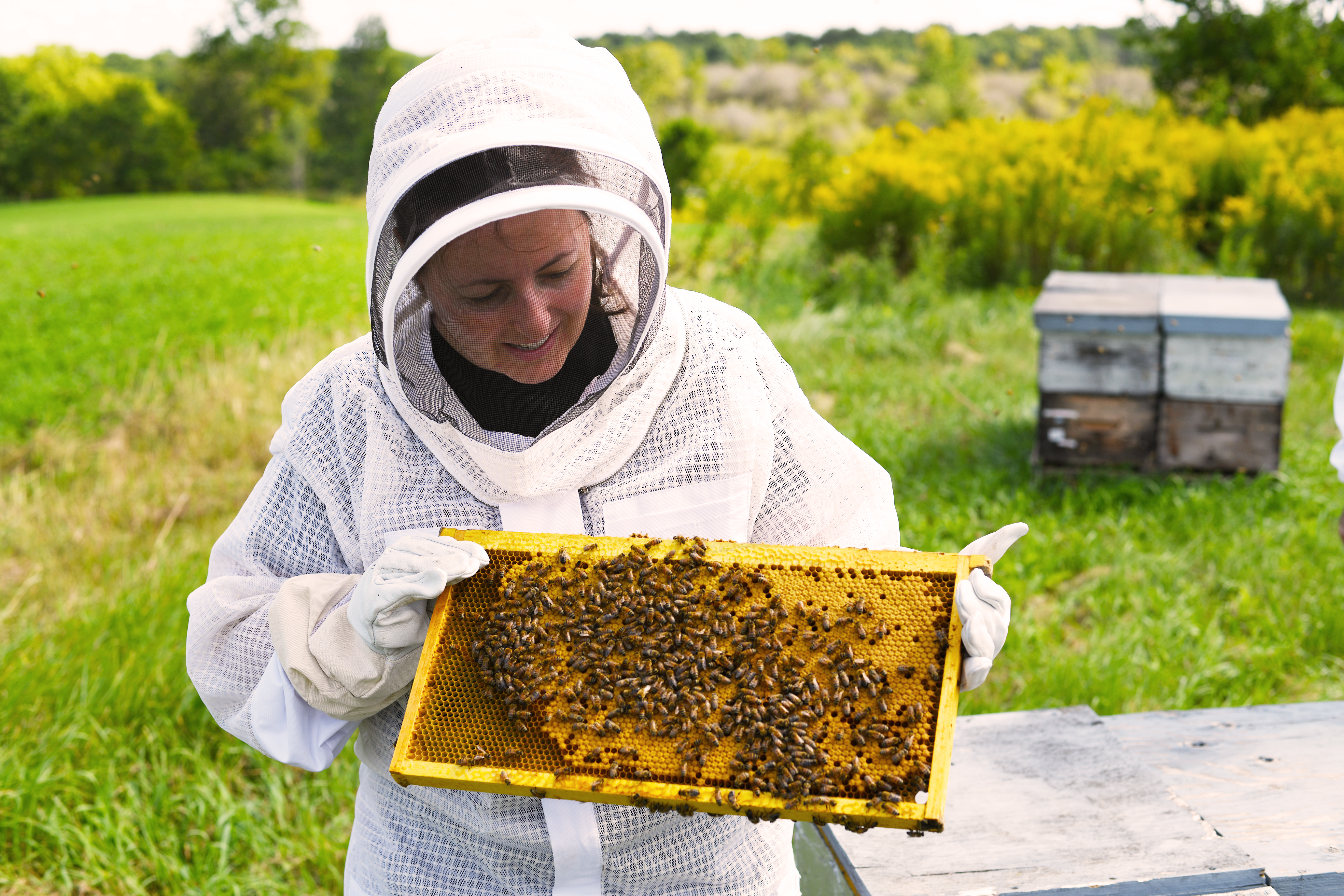 From Our Hives to Your Table
NutraBee™ products are made with organic and raw, unprocessed Canadian honey using USDA and OPCC/Pro Cert Canada certified organic herbs for the highest quality products for the whole family.
Watch the Video